The AAD Expo 2016, a truly spectacular experience for people of all ages. From airliners to jet fighters, from the colossal C 17 to the nimble pitts special, from live music to defence exhibitions. The AAD has it all and more.
With top quality food and drink at the multiple food stalls and sit down restaurants to satisfy your cravings, you take up your seat along side the runway, sit back relax and prepare to be amazed.
Let the games begin…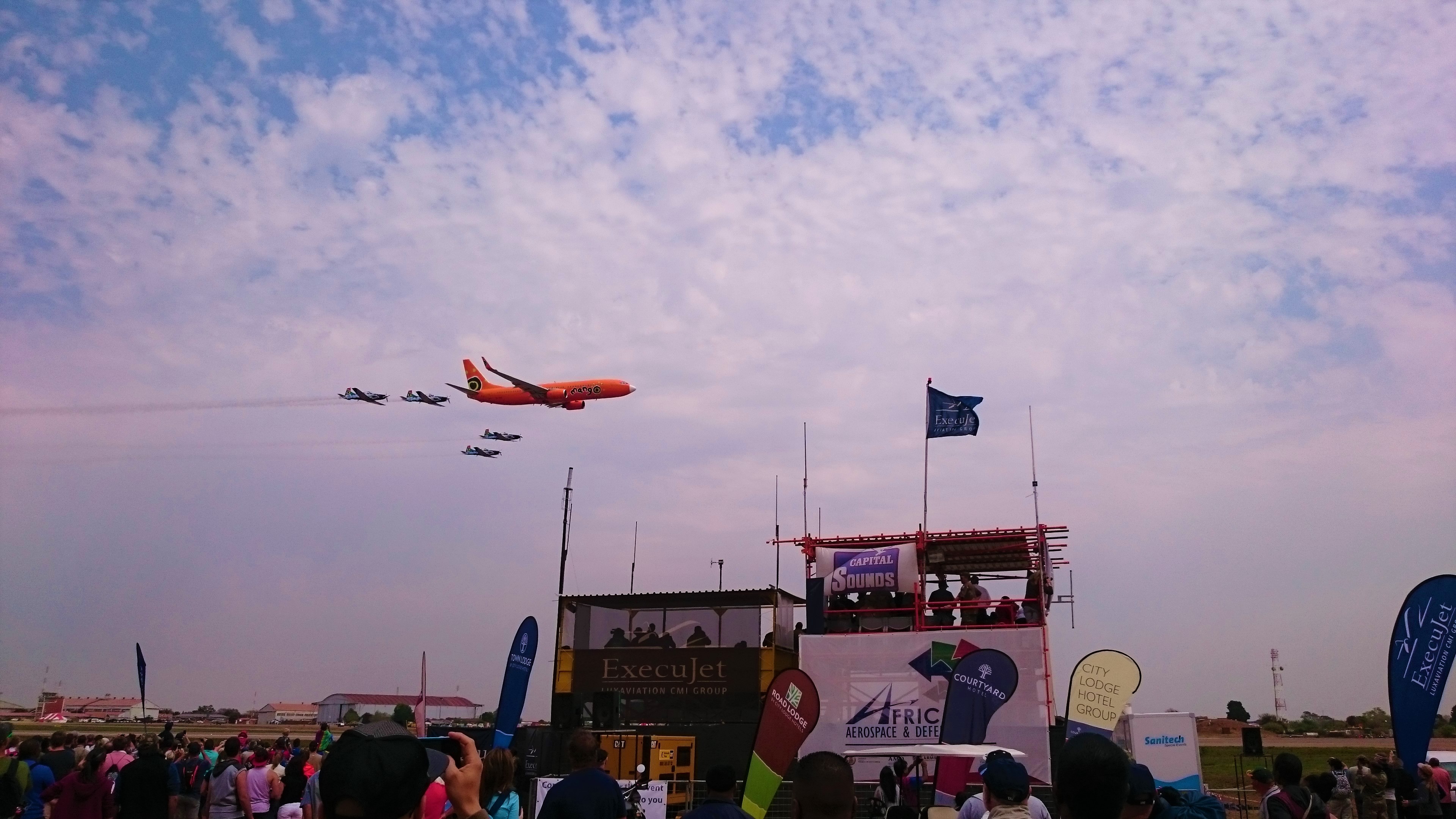 Who would've thought that it could be so much fun to see a mango airliner. We see them all the time don't we? Just add a few silver falcons and remove 32'000 feet between the airliners usual cruising altitude and the viewers and bobs your uncle, you've got a awe inspiring low level fly by!
Proudly South African.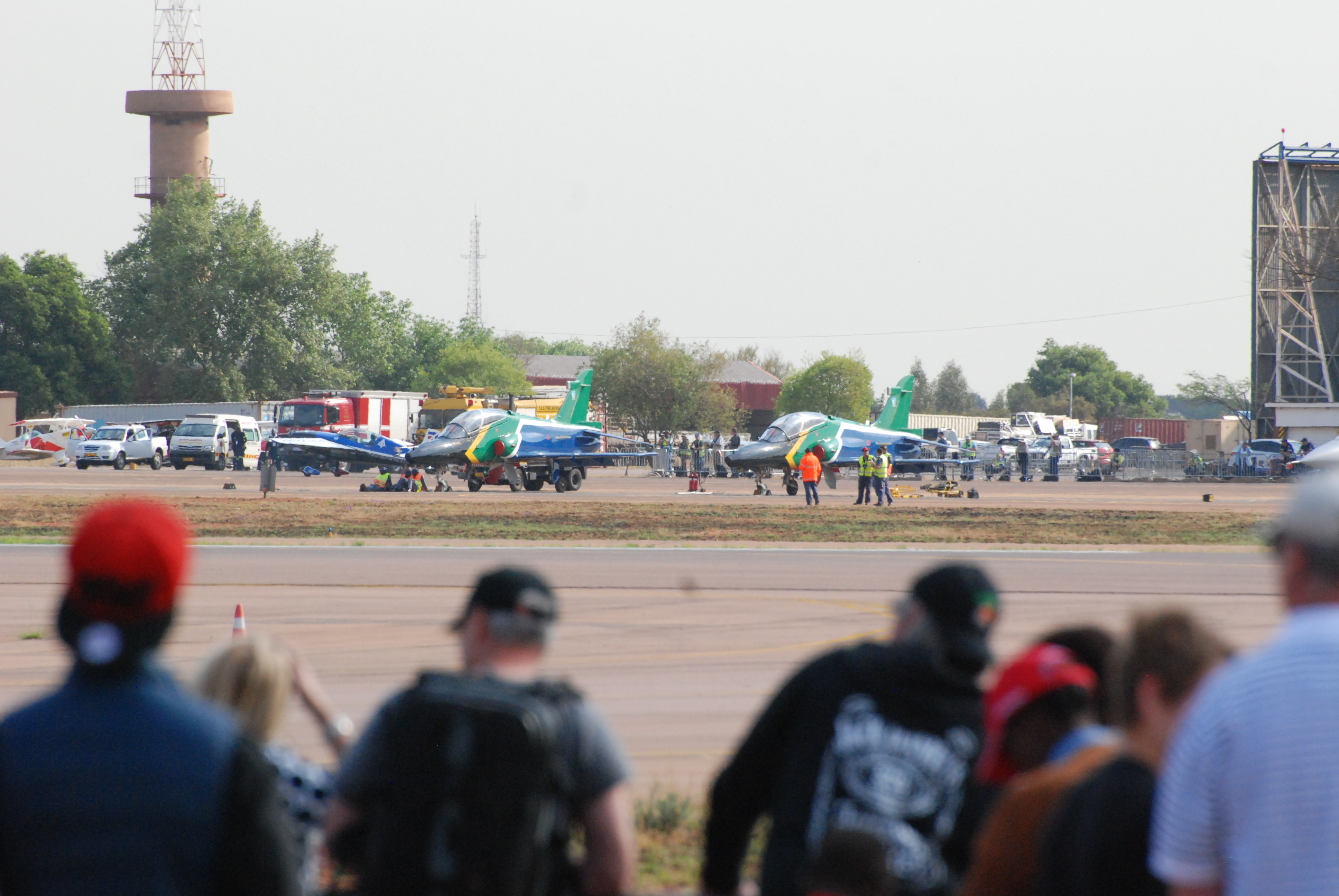 This brings a new meaning to the definition. The two colourful Hawks holding our nations flag high.
Who Parked Their Planet Outside?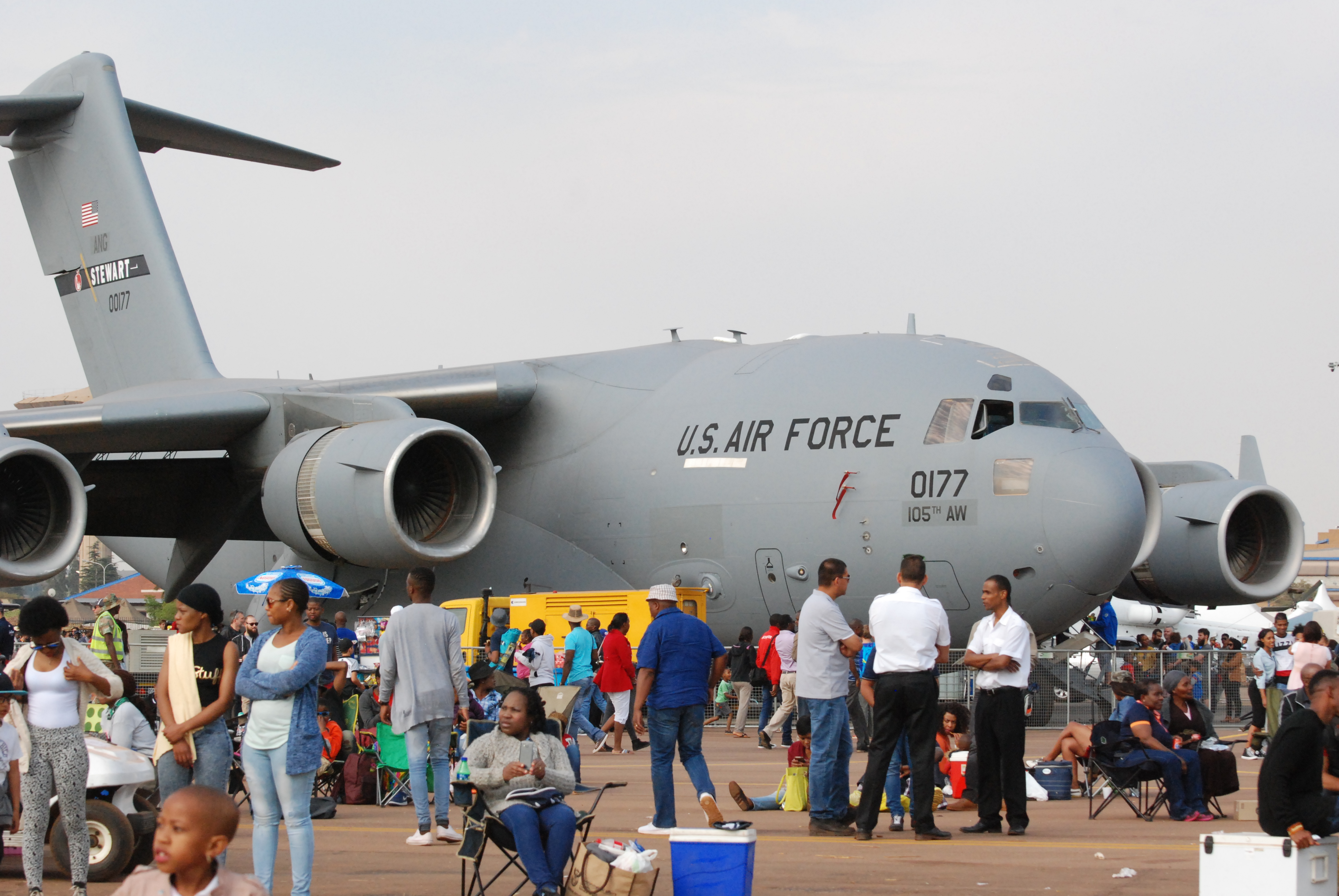 Visitors from all over the world bring a diverse array of aircraft such as the intimidating US Air Force C 17. An inside tour of this behemoth is an experience you wont likely forget.
Besides the heavy hitters and flashy military aircraft the US military band also makes an appearance, filling the atmosphere with live music. These talented musicians put on a show not to be missed.
Heart Racing Aerobatics.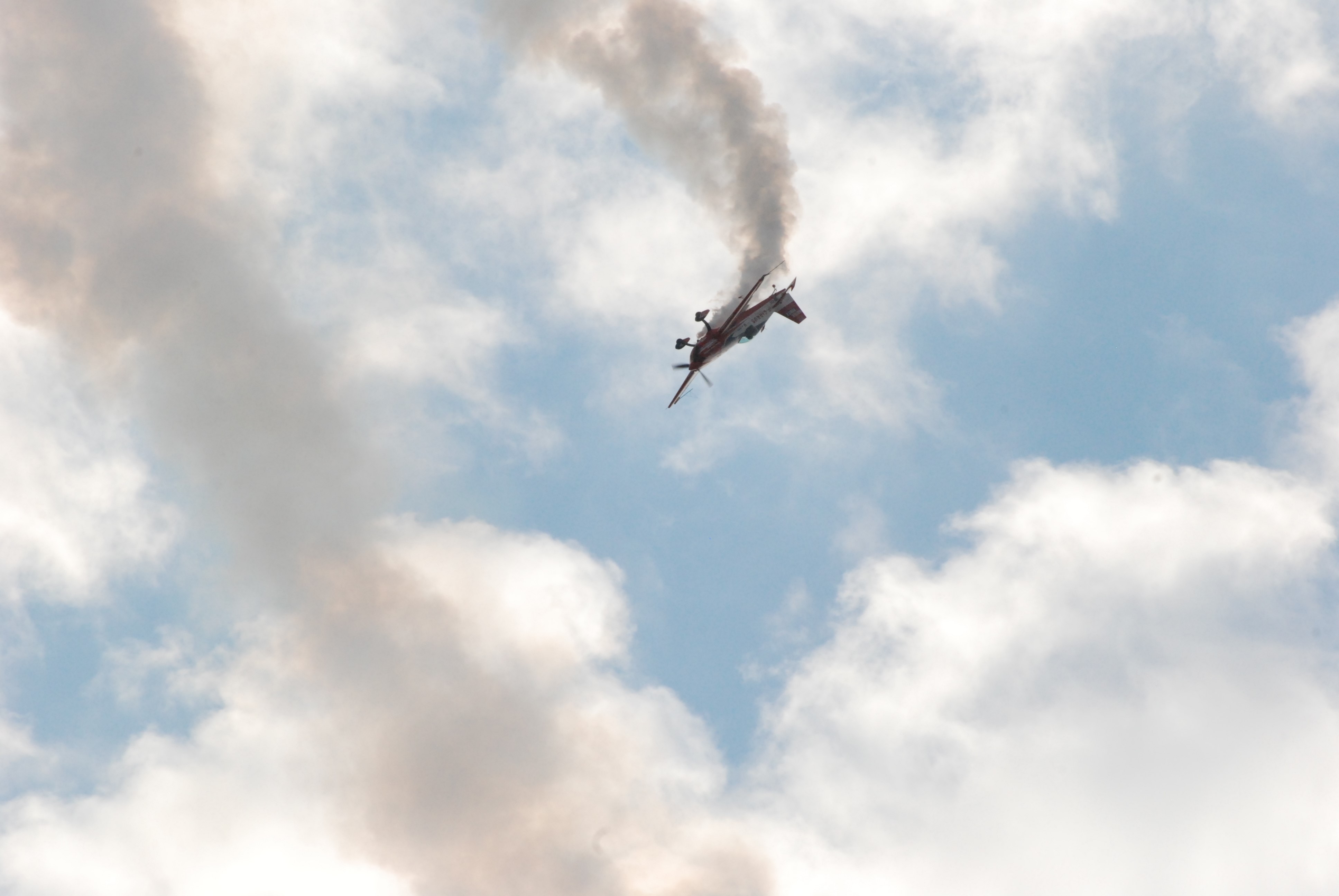 Our expert aerobatic pilots take to the sky performing death defying stunts at low level altitudes with flawless precision. If you can think it they can do it, flying mere meters apart from each other they cannot afford a single mistake. These aerobatic displays are like perfect sunsets, no matter how many times you see them they never cease to amaze you.
Calling All Jet Lovers
The moment we have all been waiting for… The fighter jets. The elegant Impala leads the way as the opening scene for the action packed series to come. Followed by my personal favourite the SAAB Gripen.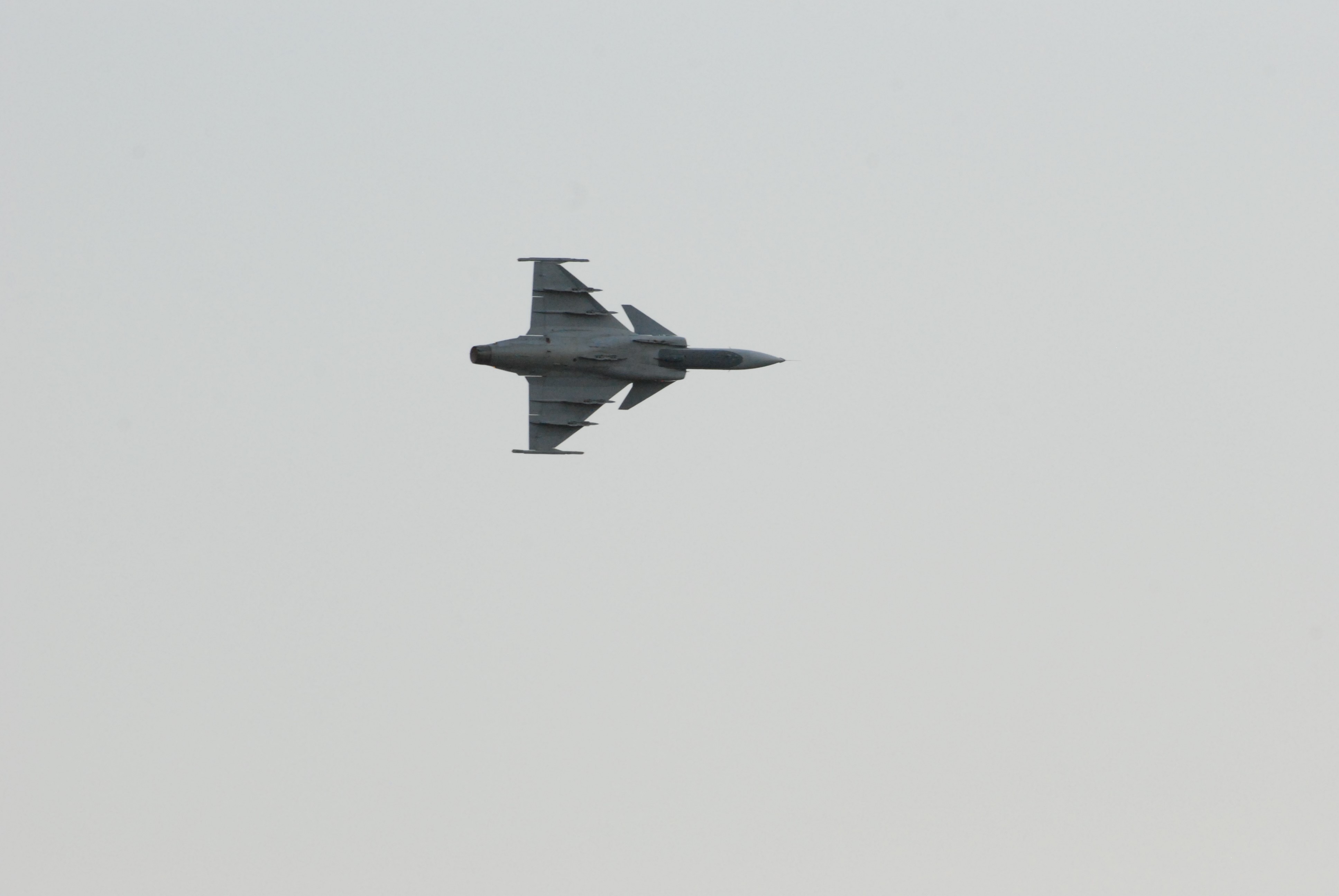 belly of the beast
This majestic fighter shows off its raw power without holding back. One moment its doing a low level fly by and the next its out of sight reaching 20'000 feet in a single minute! With its roaring afterburner engaged the noise is palpable.
As if one jet in the sky isn't exiting enough the climax of the day arrives with the two vs one dog fight between a Hawk and two Gripens on hot pursuit to destroy their target. This battle scene portrays combat manoeuvres used by the Gripens to get behind their target as well as evasive manoeuvres used by the Hawk to try and avoid certain death. Suffice it to say the Hawk's chances are slim at best.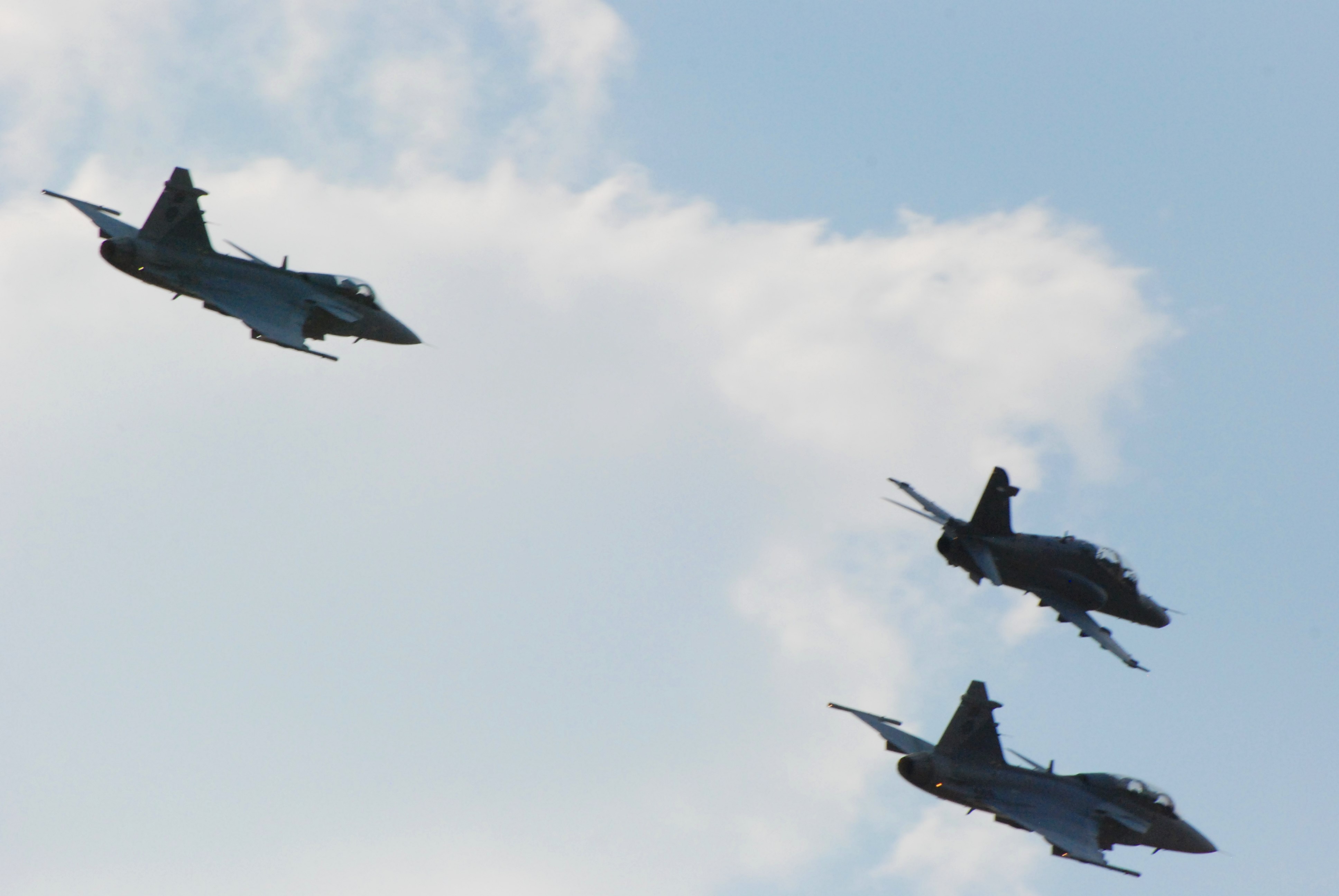 Ode to Yesteryear.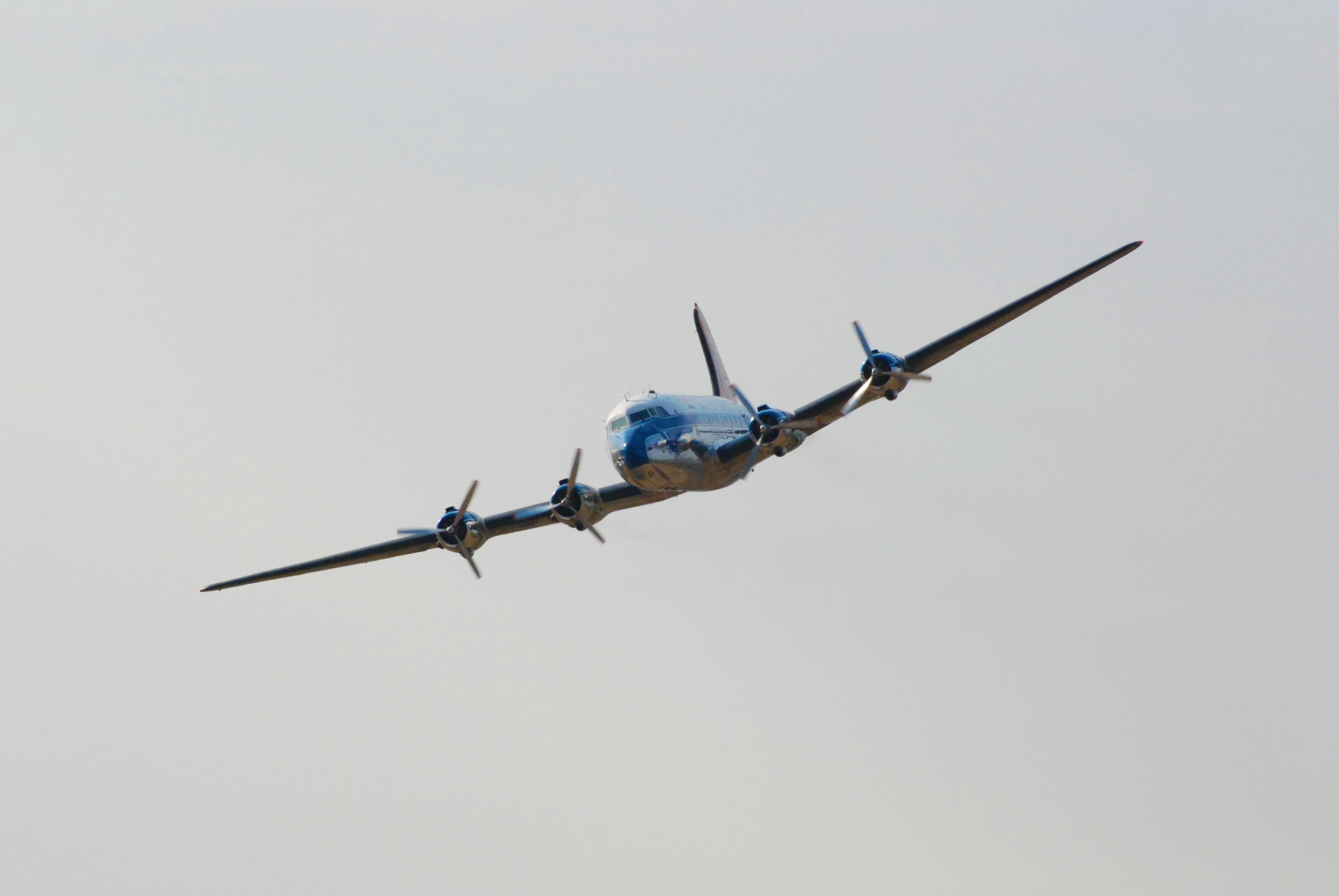 For the vintage aircraft fanatics comes the iconic DC 4 in all its glory. Our old school airliner makes an appearance along side its smaller DC 3 cousins as they do their overhead low level circuits that can only be compared to an athlete doing a victory lap around a stadium full of adoring fans.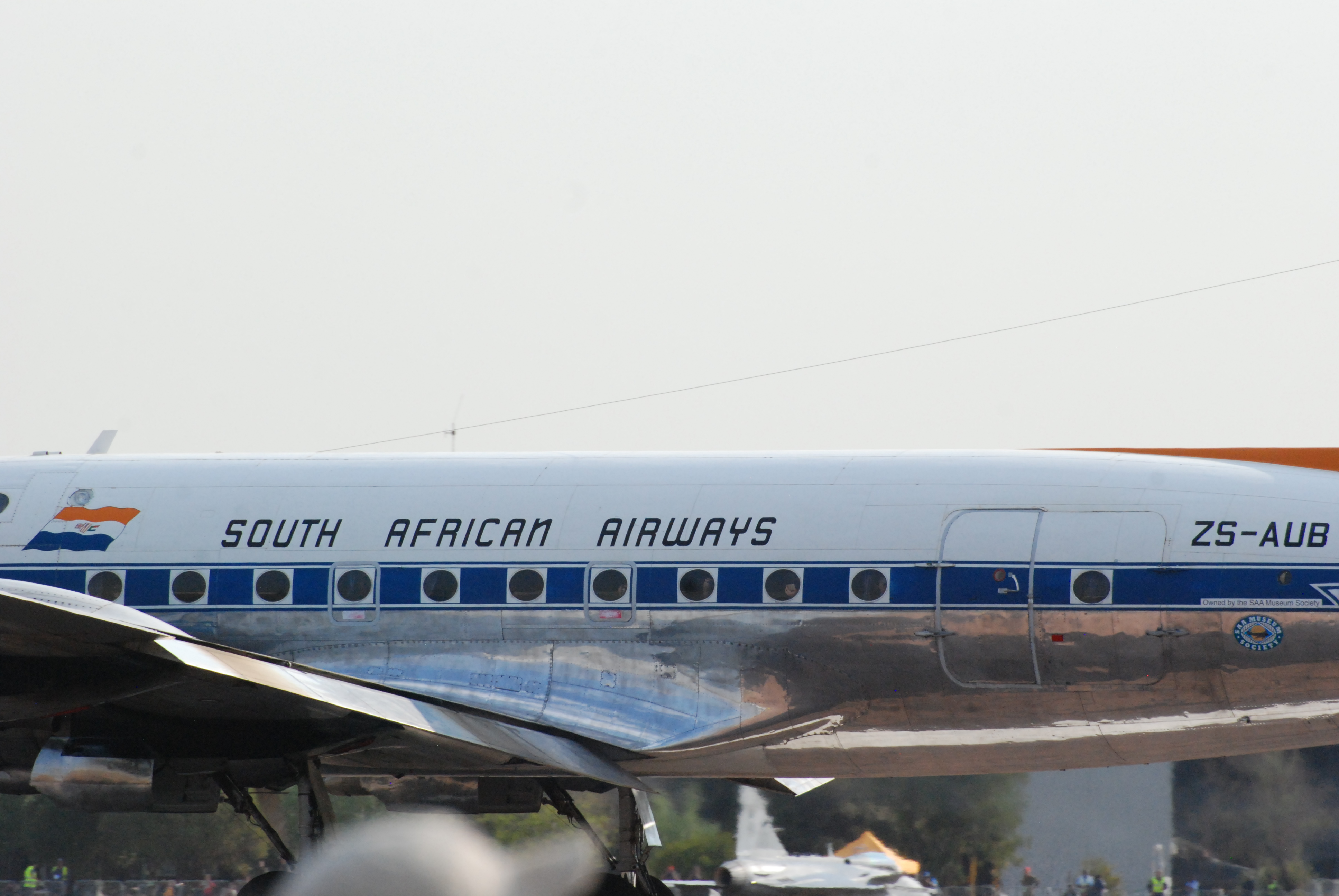 Innovative Technology.
Stretch your legs and go for a walk through the hangers to discover a world of never before seen technological wonders from Chinese to Russian and everything in between. These foreign exhibitors along side our vary own intuitive companies such as the infamous Denel and Paramount Group setup displays of advance defence weapons and technologies that will blow your mind!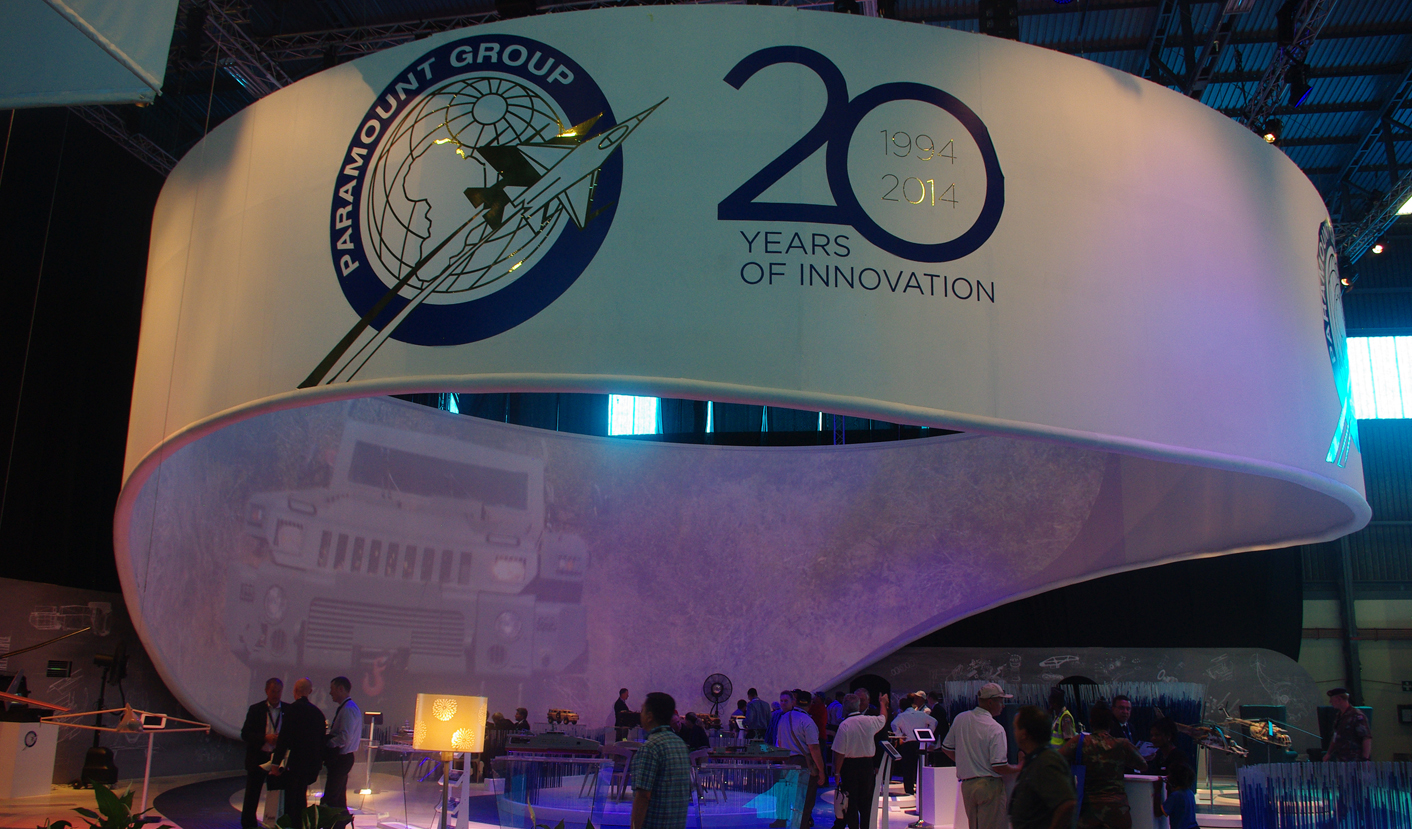 The AAD, a day filled with excitement from start to finish.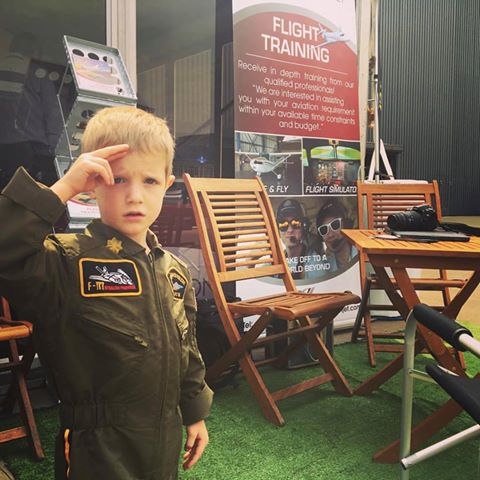 We salute you.
For more information and pictures visit our facebook page.